Development stage:

Published: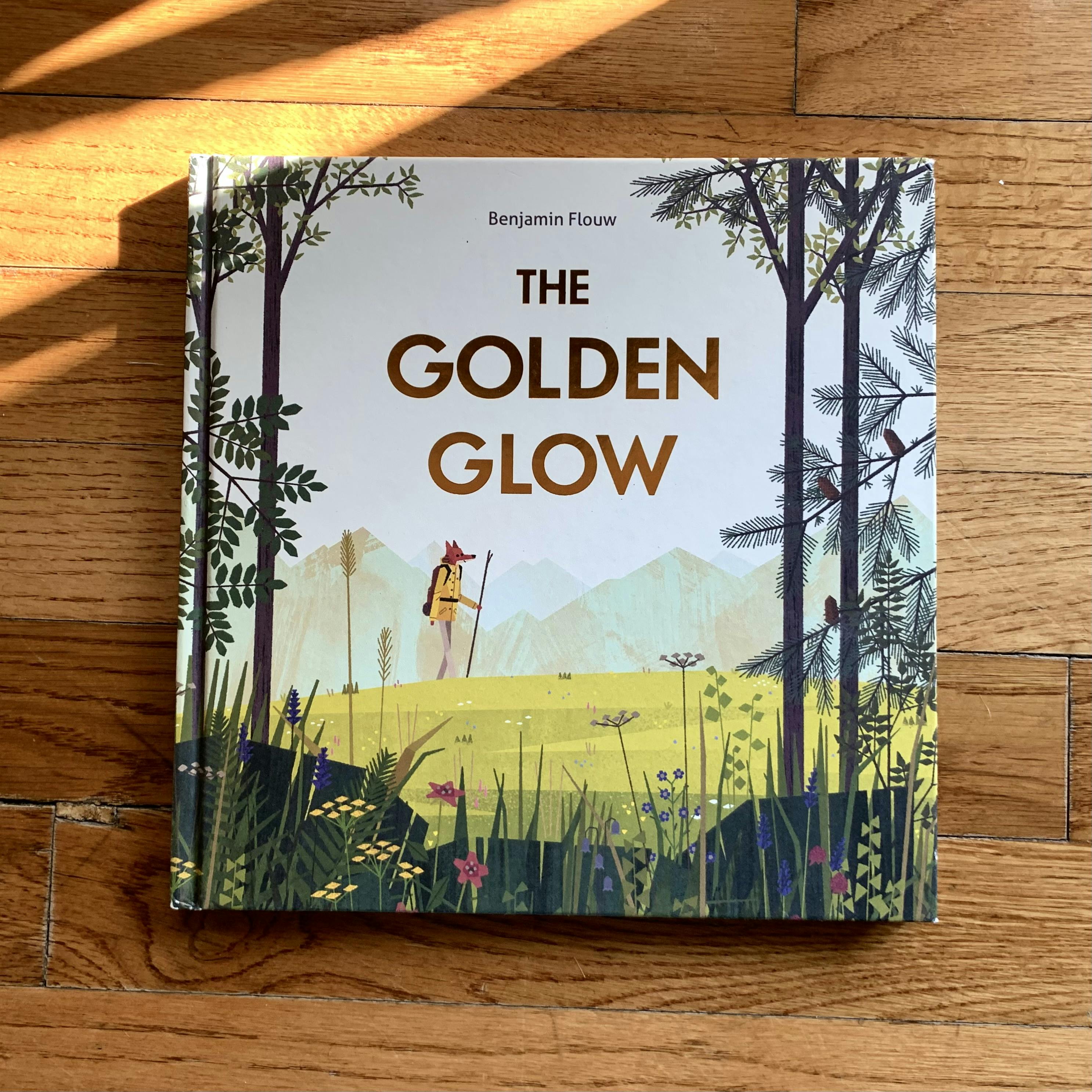 The Golden Glow, by Benjamin Flouw, has become one of my all-time favorite picture books.
If I remember right, I stumbled across it in a bookstore in Vermont while on vacation one year. It was sitting there, face-out, on a shelf and the cover illustration stopped me in my tracks.
I've found some real gems this way, wandering through a shop in some city I'm seeing for the first time. A book I've found becomes part of the story of the trip — part of the flush of discovery of new scenery and sounds and smells. My feet moving over foreign sidewalks, my eyes moving over new words. A new patch of the world revealing itself. I live for that.
Maybe the experience of finding a book this way lends a gloss to my experience of it. Maybe it makes me sentimental. That's okay. The way a book comes into my life, I think, matters as much to me as what it says inside. Or, to put it in a catchier way: the story 'outside' the book the matters as much to me as the story inside it.