Frogger in reverse
Development stage:

Published:

Last updated: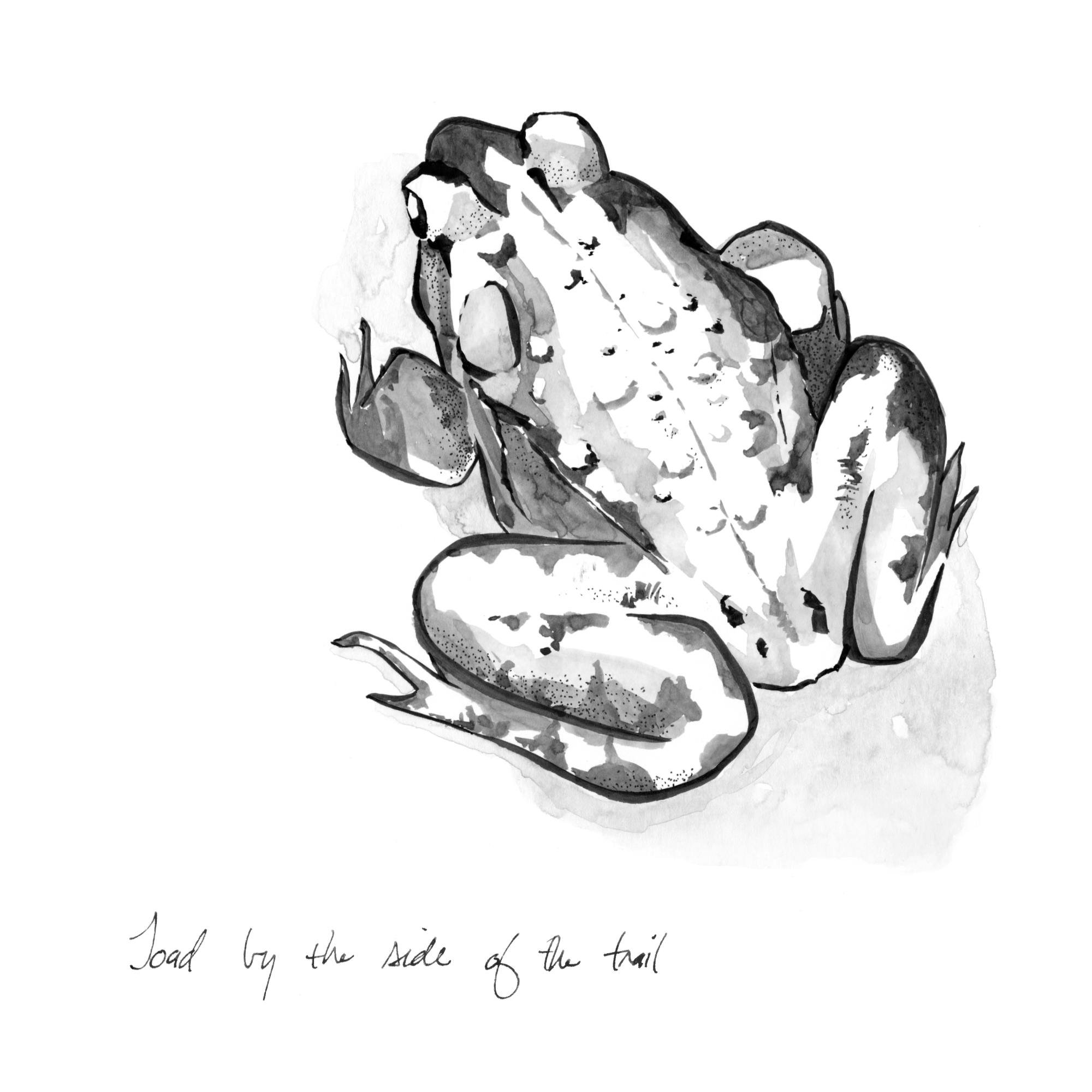 I almost ran over this poor toad when I was out on a bike ride one night. I enjoy evening rides on the bike paths around my town, but on summer nights there are often so many toads hanging out on the path that I have to slow down and thread my way around them. It's like a game of Frogger, but in reverse.
The toads seem surprisingly unconcerned with either my bike's crushing tires or with the close proximity of giant human predators. This one sat there calmly as I took a picture of him.
And so now I offer my tribute in ink: take care of yourself, brave toad.